An "Angels World"


THE FAMILY OF JASON FREVOLD IS DEEPLY SADDENED BY THE TERRORIST ATTACK ON OUR NATION. OUR DEEPEST CONDOLONCES AND PRAYERS TO ALL OF THOSE WHO LOST LOVED ONES IN THE ATTACK. OUR PRAYERS FOR STRENGTH FOR OUR LEADERS WHOM HAVE A VERY TOUGH JOB AHEAD OF THEM...AND OUR PRAYERS FOR A WORLD AT PEACE.
LORI
Welcome to " An Angels World".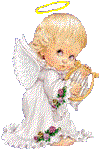 PLEASE
Information on Angelman Syndrome web site.
(THIS SITE IS NOT INTENDED AS A TOOL FOR DIAGNOSIS, BUT AS A RESOURCE TO HELP OTHERS RECOGNIZE THE SYMPTOMS OF AS.)

Do you sometimes feel so sad, fatigued, lonely and overwhelmed that you can't imagine hanging in there much longer? And when you think about it for awhile... is it impossible to imagine life without the unconditional hugs and love from your angel? There's just something about that grin...and the joy that our angels express when they see us...that will help us endure.
Contributed By Alice Evans