FAVORITE THINGS

WATER! WATER!
AND MORE WATER!
Jason loves to be in the water. He loves anything to do with water.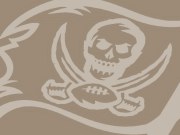 THE BUCCANEERS
Jason loves plastic. One of his favorite "toys" is a 2 liter soda bottle. Of course he needs a sock or something to shove in and out of that bottle. :)
Banannas
FOOD
MOM
DAD
Friends
Music , loud and clear!
Movies, Action and some cartoons.
Jason loves to eat.
Do you find yourself grabbing the hands of other adult friends at the dinner table as they reach for a dish? And do you remember to apologize profusely as they look at you in horror? (angelman Syndrome A-Z, By alice evans and julie hyman)
Some of his favorite foods include:
Eggplant Parmesan
* Exported from MasterCook *
NO-FRY EGGPLANT PARMESAN
Recipe By :
Serving Size : 4 Preparation Time :0:00
Categories : Vegetables
Amount Measure Ingredient -- Preparation Method
-------- ------------ --------------------------------
1 c Parmesan cheese, grated
3/4 c Bread crumbs, fresh
1/2 c Mayonnaise (approx)
1 lg Eggplant (Aubergine)
1 1/2 c Tomato sauce, seasoned *
8 oz Mozarella, shredded
* Use an Italian style prepared sauce or homemade. Preheat oven to 425F.
Slice the washed eggplant into 1/2" rounds (not necessary to peel). Spread
both sides of the rounds with a thin layer of mayonnaise. Combine 3/4 cup
of the Parmesan cheese with the breadcrumbs and coat the eggplant slices
with this mixture. Arrange in one layer on an oiled baking sheet and bake
for 15 minutes. Place the eggplant slices in an overlapping fashion in an
oiled 9x12" casserole, and top with tomato sauce, mozzarella and the
remaining Parmesan cheese. Bake at 375F. for 20 minutes or until cheese
melts.
- - - - - - - - - - - - - - - - - -
Just one of the 69190 recipes available on
SOAR - the Searchable Online Archive of Recipes
Pepsi Cola Chicken
This is an easy recipe that is great in a crock pot and very easy to prepare.
Ingredients:
1 cut up chicken
equal amounts of Pepsi and Ketchup
Pasta
Corn
Mix the Pepsi and Ketchup together in a crock pot. Add the chicken. The pepsi and ketchup mixture should be enough to cover the chicken. Plug in you crock pot, set it on low, and let it cook! This can be served over noodles with corn or any vegetable you choose.
What does your angel like?
I bet you have a list of things that your Angel likes. Please submit them to me via email and i will review and add them to my site.
This page is your page please send anything you would like to see here.
I KNOW YOU HAVE SOME TIDBITS OF ADVICE FOR US ALL TO LEARN FROM!
For instance...how do you keep your angel dressed?!